Folding Marquees Range
Promotional
Heavy Duty Event
Custom Printed Commercial Grade 3.0 x 3.0m Aluminium 40mm Summit Range Marquee includes protective cover and steel pins
Budget 3.0 x 3.0m Steel 45mm True Blue II Range Marquee includes protective cover and steel pins
Ultra Light 3.0 x 3.0m Aluminium 45mm Hex A Range Marquee includes protective cover and steel pins
The 5m Arch Tent is a unique design that covers a cross section of 5 metres. The dynamic design and flexibility in adding extras such as walls and awnings makes this tent a must have promotional product.
Plain or Custom Printed 6m Diameter Single Pole Star Shade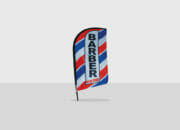 The Wave Banner is the other popular outdoor banner in our range. These banners are found outside businesses, at school and club events and at every field day or trade show.
The EMX-4 is a light-weight, high-pressure inflatable that is practical and simple to set up. These practical promotional tents simply need to be rolled out, pinned down and inflated. The whole structure weighs 15kg when packed down.
LATEST NEWS
Yotpo Winner Announced
Read more
Event Marquees
Read more
Innovation and expertise in pop-up
marquees, tents and gazebos
We strive to give our clients the very latest technology with all our products. We have many years of experience researching and developing, helping to ensure our range is the very best money can buy.
We have a philosophy that is based on unique creations and continual improvement. This means that our products evolve over time as we take on board feedback from our customers, as well as incorporate new designs and features. This has given us a reputation as innovators and pioneers, with a team of engineers and experts working on both form and function at all times.
Custom Gazebos, Tents And Marquees To Your Exact Specifications
We can create a solution for your individual requirements by using our custom printing technology. Whether you want a sublimation or full colour digital print job, our team can complete orders of every size quickly and accurately, on the very best imported Belgian Sioen PVC and lighter weight polyester. This is ideal for branded corporate events where you want your business to stand out from the crowd with an eye-catching pop-up tent or marquee.
Safety And Structural Integrity Guaranteed
We place the greatest importance on ensuring our designs are safe, as well as stylish and elegant. We work to engineer tents, marquees and gazebos that not only meet, but exceed minimum Australian industry requirements. This dedication to strength and stability keeps us at the forefront of the industry, leading the way and not cutting corners despite our low prices.
Speak to us and discover
our products today
Pick up the phone and call us on 1300 850 832 to talk to one of our helpful and friendly staff
if you are in Sydney, Melbourne, Brisbane, Adelaide, Canberra, Perth or anywhere else in Australia!